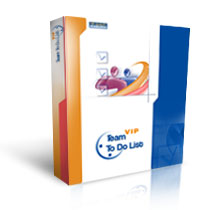 »

TESTIMONIALS
"...I can now easily set up projects for my staff and email all from a single program! I no longer need a separate email program, calendar and project management system to keep all my contacts, projects, tasks and company departments - I can do it all with VIP software. Thanks for making my life easier!..."
Kim Haas -
New Baden, IL
MORE FEEDBACKS


Authorization
VIP Team To Do List: License Agreement


PLEASE READ THE FOLLOWING LICENSE AGREEMENT CAREFULLY.
YOU ARE GRANTED THE FOLLOWING LIMITED RIGHTS:

A non-exclusive, non-transferable right to use the shareware version of VIP Team To Do List for an evaluation period of 30 days. (The trial period does not apply if you have registered the software).

The right to distribute the software in its shareware form to third parties provided the latter agree to accept the terms of this Agreement. One purchased license gives the right to installing a registered version of VIP Team To Do List on one computer.

IT IS STRICTLY PROHIBITED TO:


Modify the software partially or completely.
Decompile or reverse engineer the software.
Refer your registration number to third parties if you are a registered user.



SHOULD YOU FAIL TO COMPLY WITH ANY OF THE ABOVE-MENTIONED USER'S RIGHTS WOULD BE AUTOMATICALLY TERMINATED. THIS TERMINATION WILL BE IN ADDITION TO ANY CRIMINAL, CIVIL OR OTHER REMEDIES.

LIMITED WARRANTY:

LIMITATION OF LIABILITY FOR INDIRECT DAMAGES: The author cannot be held responsible under any circumstances for damages of any character arising out of the use of this product. This software is provided under license on an "AS IS" basis, without warranty of any kind, expressed or implied.
PROPERTY: This software, including its code, documentation, appearance, structure, and organization is an exclusive product of the VIP Quality Software Ltd., who retains the property rights to the software, its copies, modifications, or merged parts.