Follow these steps:
1. Switch to the Resources tab and select a resource from the Resources List.
2. Click the

button on the toolbar, or select the Resources \ Edit Resource menu item, alternatively press the Enter key on your keyboard or double-click the selected task.
3. The resource properties window will pop up.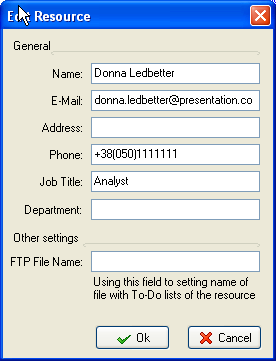 4. Click OK or press Enter on the keyboard.
Related topics: